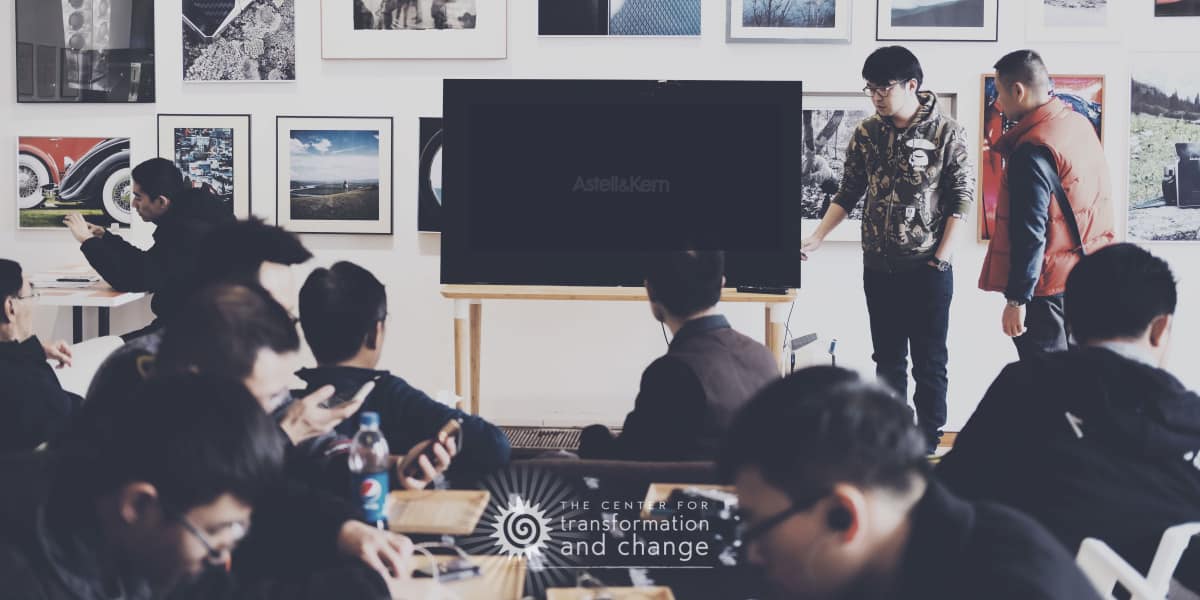 Creating Inclusion: How Ready is YOUR Organization for Change?
A critical exclusionary incident occurs in your organization.
You react, try to smooth the situation over with an open forum or a training session on inclusion and diversity and resume your business-as-usual routine.
Case closed. You breathe a sigh of relief.
But not for those affected. Like waters that ripple endlessly when a stone skips through, waves of stinging emotions brew among those involved in the exclusionary episode.
Can you relate?
Diversity and Inclusion Cannot Be Accomplished Piecemeal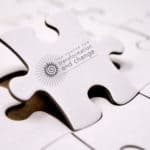 Ignoring the situation solves nothing. Pretending it's settled is absurd. The ingredients are in place and ready to ignite again when sparked.
Learning to infuse equity and inclusion into everything we do cannot be a part-time effort.
We need to work diligently to incorporate the tools and skills gleaned from diversity and inclusion training. Knowledge is the first step – applying that knowledge effectively and continually is the second step.
"To learn and not to do is really not to learn. To know and not to do is really not to know." – Stephen Covey
Knowledge is Power When Put into Action
Ask yourself: How ready is my organization to incorporate the changes needed to create inclusion?
Your answer will assist you in realistically preparing to implement equity and inclusion in your workplace environment. Think of it like baking a cake: Everything depends upon a solid first layer – the foundation.
I believe there are four ingredients in this vitally important foundation layer:
Underscore the organization's commitment to creating an inclusive environment for all members.
 Eliminate subtle stereotypes and negative assumptions about marginalized groups in all interactions, policies, and services.
Train employees to recognize the full breadth of differences in the organization and among those they serve.
Require staff to demonstrate their increasing capacity to create greater equity and inclusion for all members.
Join me for my next free webinar, Creating Inclusion: How Ready is Your Organization for Change? In just 75-minutes including Q&A, I'll discuss in detail these four ingredients and how they build upon each other to form the foundation for creating inclusive organizations.
Forming a Solid Base for Building Inclusion
One: Underscore Commitment
This may sound overly simple, but it's important to ground employee expectations within the mission, vision and values of the organization to help them understand why they are being asked/required to care about issues of equity and inclusion.
Most organizations have statements about the service they expect their members to provide to their "customers." It's important employees understand the benefits of an inclusive environment – how it benefits their team, their "customers," and themselves.
Two: Do No Harm
This concept really involves two aspects: the content/topic of discussion and the process of the conversation.
In relaying content, leaders must ensure their presentations and conversations are free of stereotypical images. They need to use an Inclusion Lens with care to identity and eliminate all subtle stereotypes and negative assumptions about marginalized groups.
During the process of conversation, leaders and all employees must continually pay attention to group dynamics – and when a disrespectful comment or exclusionary behavior happens, an effective response not only acknowledges an unproductive comment but, at a minimum, attempts to achieve greater levels of inclusion.
Three: Encourage Full Recognition of Differences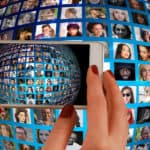 Employees must recognize all the differences among the groups they interact with, not just those based on gender identity, racial background, or sexual orientation.
We must acknowledge full diversity such as ability/disability, educational background, national origin, religion/spirituality, years of experience, size/appearance, etc.
Four: Analyzing Roles and Responsibilities in Creating Inclusive Environments
The final element in the foundational layer of infusing diversity involves assisting participants in recognizing their role – and responsibility – to help create and maintain an inclusive environment for all.
All members of an organization are responsible for creating an inclusive environment, where everyone feels valued and respected.
I Know You Want to Promote Inclusion and Diversity
You've read this far and want to take action.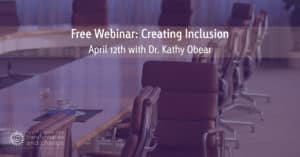 In my upcoming 75-min webinar, Creating Inclusion: How Ready is Your Organization for Change?, I'll tell you why well-meaning diversity initiatives often do little more than increase awareness – and more importantly, the steps you need to take to assist your organization to promote and embrace equity and inclusion. Register free here.
You'll benefit. Your organization will benefit. Everyone benefits by infusing equity and inclusion into everything they do.