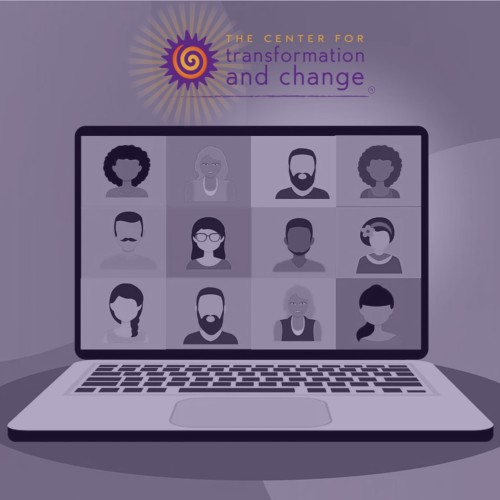 How to Design an Online Training Session on Foundational EDI
Given the fears and restrictions related to the ongoing pandemic, someone asked a great question recently:
How might you effectively design an online foundational EDI training that still fosters a productive, engaging learning environment?
The Nuts & Bolts: Design an Effective Online Training Event
For starters, make sure you have the right technological infrastructure in place to give you the flexibility to design meaningful engagement, including breakout rooms, chat and Q&A functions, poll function, and a raise hand feature to bring people into the conversation live.
To date, the longest online session I have facilitated is about 2 hours. If you plan for longer sessions, be sure to schedule in lengthy, regular breaks so participants can navigate their own needs as well as those of others in their current "work" space. Bear in mind that a longer online training event can be a lot to design & facilitate, whereas a shorter webinar or brief 1-hr virtual workshop may be more manageable.
I develop slides for every direction or task to maximize multiple learning styles. I encourage people to reflect on the various prompts and begin to share some ideas in the chat before I move people into breakout groups for a more intimate conversation. Debriefing each breakout session provides another opportunity to engage participants live as well as reinforce key points I want to make.
I have learned, the hard way, that I need 1-2 people to help out on every session with a variety of tasks, including:
Helping people with technological issues
Answering questions posed in the chat and/or sharing them with me so I can address them live
Noting and alerting me to any concerning comments in the chat or Q&A
Coordinating how people can join me live in the conversation
Removing anyone from the session whose behavior is offensive or disruptive
…and giving me time checks so that I don't run over!
It's Showtime! Helpful Tips for a Successful Virtual Training
I recommend you start your online training event by first welcoming people and providing a brief overview of the learning outcomes and intentions of the session before you invite them to get grounded and present through some deep breathing and reflective time.
Then introduce yourself with your pronouns, offer a Land Acknowledgement, and review the learning outcomes, Engaging Guidelines, and session format as well as any technological logistics designed to improve learning and engagement.
Before you begin, a few pointers I've found helpful:
Consider whether to pre-assign breakout groups or have them randomly assigned in the moment
Send your handouts ahead of time so people can have them available in the session
Record the event to give people this resource to watch again, as desired, or share with others who missed the session
Ask people to submit their questions ahead of time
Use the chat feature to ask for feedback during & after the training
The beauty of an online platform is that you can have keynote presenters and panelists from anywhere in the world, which opens up a realm of possibilities that may not be as readily available with a traditional, in-person event.
Tip: Make sure you have an agreement in place for your speakers outlining the details of the engagement and that clearly explains that their presentation will be recorded/made available online (if you'll be recording the event).
During your event, I really recommend doing a Q&A before breaks and towards the end of the session – it's a great way to keep folks engaged and to get new insights and inputs. Ask them to share their dilemmas, questions, and even their own tips & strategies that have proven useful.
Especially when you're using an online learning format, it's essential to keep that dialogue open & lively so people feel like they're a part of the event, even if it is virtual.
You might even have your presenter(s) stick around for say, a half hour or so after they've finished up in what I call "after hours", to chat with participants and answer more of their questions. As you likely know, questions come up in pretty much any learning format, whether it's online or in-person.
Is an Online Training Event the Right Choice?
You may be wondering if an online training is the right format for your foundational training on equity, diversity & inclusion. There is no easy answer to that question, especially now.
Here's one thing you can try: Do a quick poll to gauge how many folks would be comfortable attempting to gather for an in-person event, while leaving the option open to still host a virtual event. Depending on your area, some folks may be ok with gathering in small groups; others may not feel comfortable – or it may not even be feasible yet.
A simple poll like this can give you a clearer picture of what your options might be and what preferences people have. Definitely check out current CDC guidelines, or even what's going on in your local area. As we've seen, things are in a continual state of change in this pandemic. Though many areas have seen phased re-openings at this point, the future – even as we look ahead into the fall season – remains uncertain.
You can also expand your poll a bit to find out what activities people would find most useful to include. This will give you an idea of how you might adapt events to an online learning format. It's also an opportunity to innovate as you work to adapt activities that were previously done in-person to a virtual platform instead.
I'll be honest – I prefer face-to-face, interactive learning. Maybe it's because I'm from the Boomer generation, but in-person is just my style. However, I also recognize that in these times we need to adapt in order to make sure all participants are as safe as possible and to not put anyone at undue risk. And you may find a few advantages to live, online trainings. I have found many more people participate in the chat and breakout sessions than sometimes in my in-person sessions.
Should You Just Postpone Your EDI Training Event for Now?
A lot of organizations have been grappling with a related question in these times:
Should we just forego the online format and postpone until we can host an in-person, live event instead?
Tough question – no one knows what we're going to be looking at down the road. The best thing I can suggest is to connect with health authorities in your area to see what they're recommending. Each region is so different, it is impossible to make any sweeping generalizations.
I think having thoughtful conversations with people in the know within your region is critical. This pandemic is still so new really, no one knows for sure what to expect over the next 6-12 months. Folks are fearful – and rightly so – given that we don't know everything yet about this virus, nor the long-term effects. We're continuing to recognize the devastating racist health disparities on various Indigenous groups and Communities of Color.
Right now, there is so much going on in our world and obviously, it's important to factor that in as you try to plan ahead and make key decisions. People's emotions are really high, events are frequently changing, and even the facts and figures that are being put out there regarding this whole pandemic can be politically influenced…or at the least, not fully accurate. So, there is a lot to consider.
Above anything else, here's what I know: Our world cannot afford to wait for change. YOU can be an internal catalyst for meaningful, sustainable organizational change. I can help you deepen your capacity to serve as you develop the tools and strategies you need to help others move forward together – to create inclusive, racially/socially just organizations that support the success of every single person.
This is a moment of incredible possibilities to show up as racial/social justice educators & change agents to do our part to collaboratively manifest far greater equity, justice, and liberation in this time of world-wide transformation. To support this journey, I'm excited to announce my Inclusion Partners Program beginning August 28, 2020.
Discover how your organization will benefit: https://drkathyobear.com/inclusion-partner-program/