Download these worksheets to supplement the exercises in my book, "Turn the Tide: Rise Above Toxic, Difficult Situations in the Workplace."
I would love to know your experience with these worksheets! Please contact me or email me your insights and feedback!
And if you would like to schedule a 30-minute complimentary strategy session to talk about possible next steps, I would love to connect and you can do that here.
Worksheets for each Phase of the Triggering Event Cycle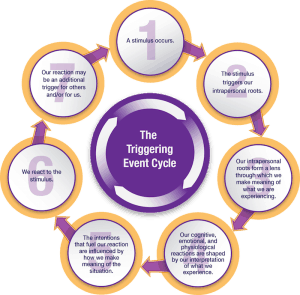 If you have any problems accessing materials or downloading worksheets, please email support and someone will get back to you within 24 hours.