It is imperative that leaders and staff demonstrate the capacity and competence to create inclusive environments that support the success of the full breadth of members in their organizations and effectively meet the needs of the increasingly diverse populations they serve. – Kathy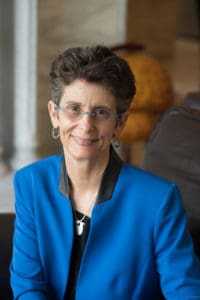 A successful author of three books with over 30 years of experience specializing in conflict resolution, change management, and creating inclusive environments, Dr. Kathy Obear is a leading expert in helping to establish socially just environments where everyone feels valued and respected.
As the founder of The Center for Transformation and Change, Kathy has given speeches, facilitated training sessions, and consulted to top leaders at hundreds of universities, human services organizations, and corporations across the United States and internationally with a goal to increase the passion, competence, and commitment to create inclusive, socially just environments for all members of the organization.
She has had the opportunity to work with a wide range of clients including:
• Case Western Reserve University
• New York University
• Texas A&M
• Wachovia Bank
• The Home for Little Wanderers
• The Philadelphia School
• MassMutual
• Human Rights Campaign
• …and many more (click to view full resume)
As an organizational development consultant and trainer, she is a natural leader in creating team and organizational effectiveness. She is considered an expert at training leaders and facilitators to navigate difficult dialogues and triggering events. Kathy has facilitated "training of trainers" programs for student affairs professionals, faculty, and student leaders at numerous colleges and universities.
Kathy is a Co-Founder of the Social Justice Training Institute (www.sjti.org). For 20 years, she and her colleagues have helped over 3,000 people deepen their capacity to be effective organizational change agents and to create greater racial and social justice.
A certified Martha Beck Life Coach, Kathy offers Leadership/Executive Coaching in both an individual and small group format.
Kathy makes it her mission to support leaders, helping them live up to their highest intentions as they actively work to create greater equity and inclusion throughout their spheres of influence.
Outside of her work…Kathy is loving her new life in Colorado with her wife of over 30 years and her delightful kitty muses who bring her incredible joy each day!
Connect with Kathy: kathy@DrKathyObear.com