LUNCH & LEARN STAFF TRAINING PROGRAM
FREE LEADER RESOURCES FROM DR. KATHY OBEAR
Help your staff to better navigate difficult or toxic situations in the work environment.
Download our FREE resources to host your own 'LUNCH & LEARN' team event!
With a LUNCH & LEARN program, your staff can develop tools to effectively handle tough interpersonal situations. They'll understand not only how these difficult situations can impact everyone in the workplace—but how to react in ways that create a more positive and productive atmosphere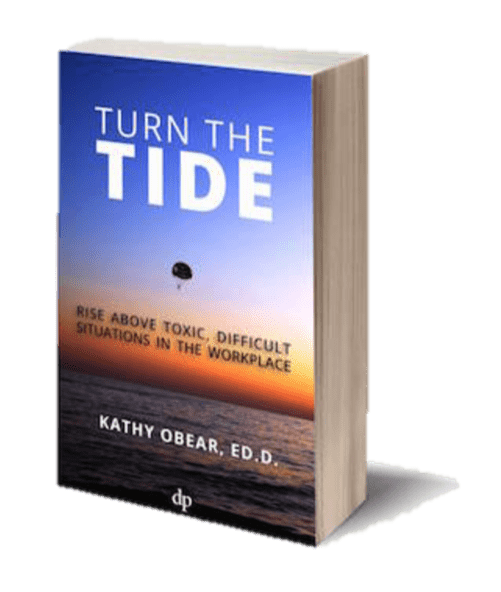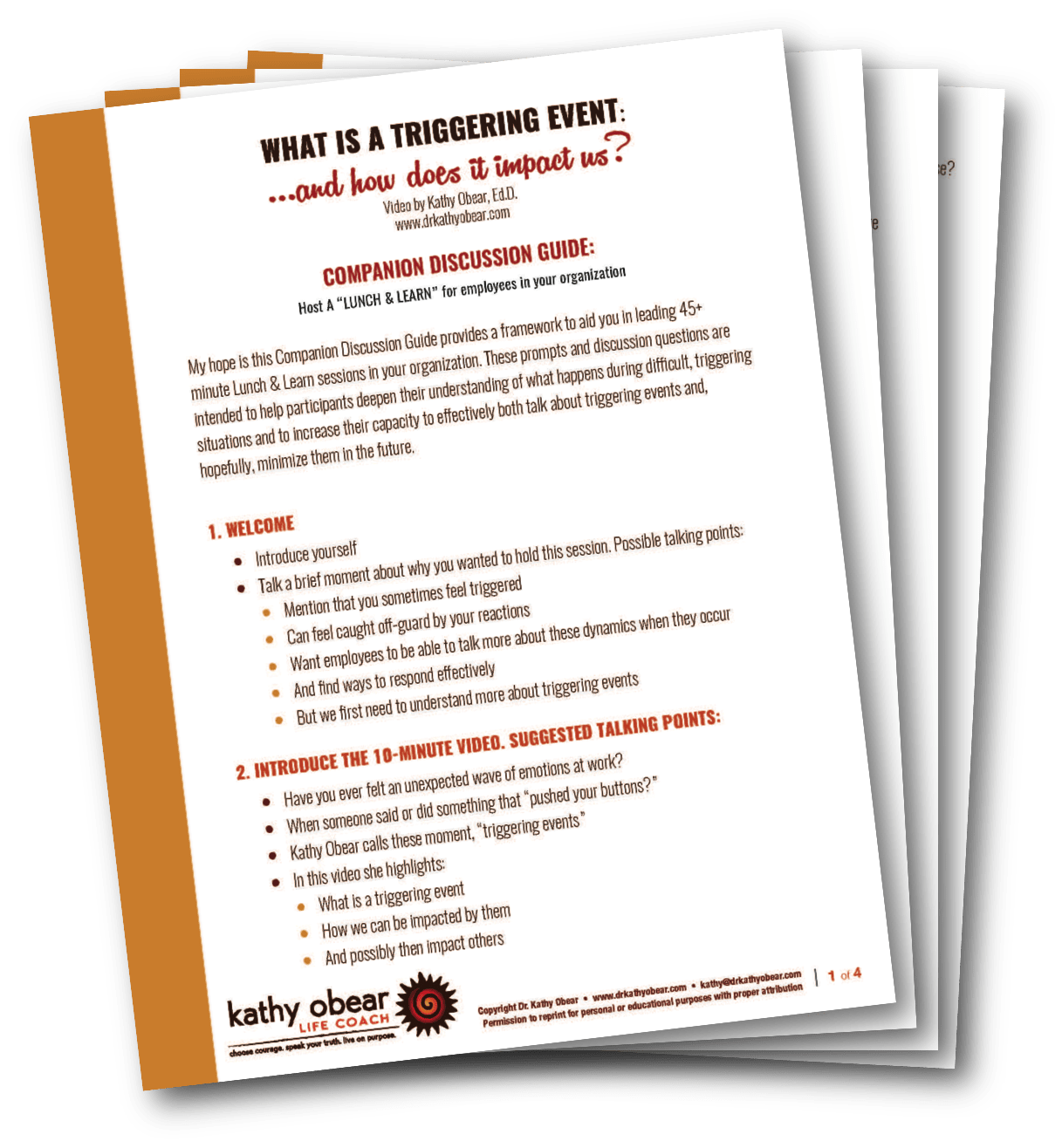 You'll receive a video and accompanying Companion Discussion Guide to help you lead your Lunch & Learn session.
The Video Helps Viewers To:
Examine what triggers negative reactions
Identify some of their "triggering events"
Realize they can trade automatic negative reactions for more positive responses
The Discussion Guide Includes:
A detailed outline for running the session
In-depth talking points and discussion questions to engage participants
"Tell me and I forget, teach me and I may remember, involve me and I learn."
Benjamin Franklin
We also provide suggestions for organizing and advertising your Lunch & Learn event. It couldn't be easier to get your program up and running.
Click below to begin shifting your work environment into a place where people feel valued and positive results thrive!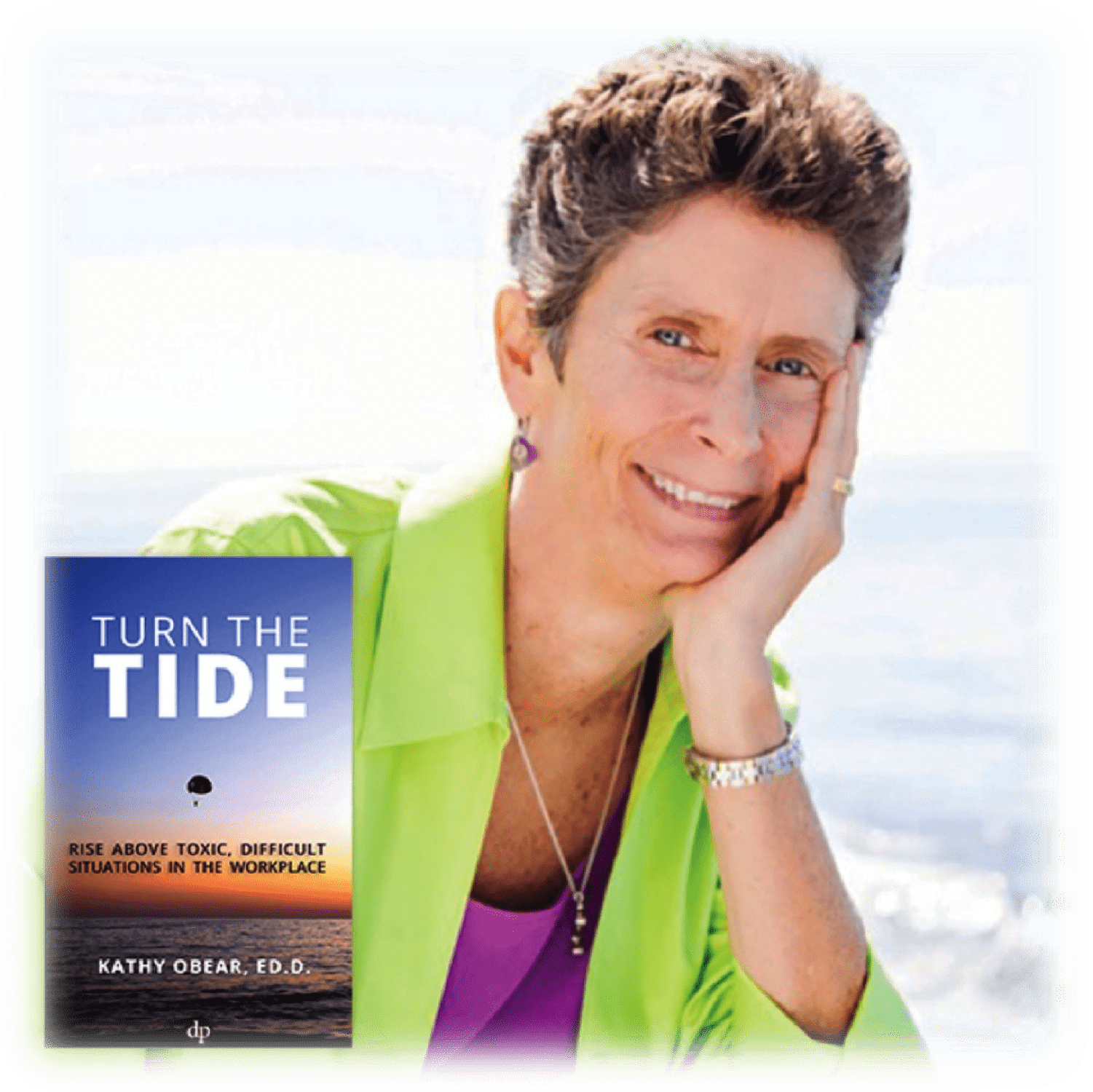 An expert at training leaders and facilitators to navigate difficult dialogues and triggering events, Dr. Kathy Obear has over 30 years of experience as an organizational development consultant and trainer specializing in inclusion, team and organizational effectiveness, conflict resolution, and change management. The focus of her on-going work is to increase passion, competence, and commitment to create inclusive, socially just environments for all members of an organization.
Dr. Obear has facilitated "training of trainers" programs for student affairs professionals, faculty, and student leaders at numerous colleges and universities, and she has been a consultant to hundreds of universities, human service and K-12 organizations, and corporations across the United States and abroad.
She is a co-founder of the Social Justice Training Institute (www.sjti.org) and a graduate professor at the University of Massachusetts, Amherst.