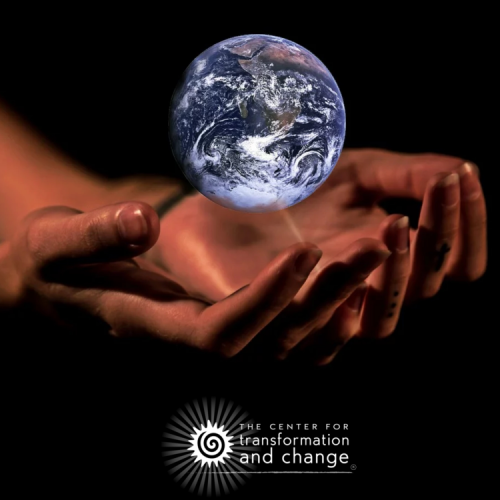 In Life, Change Is the Only Certainty
In what seemed an instant, our lives were changed.
Most of us still have the look on our faces of a deer caught in the blinding glare of oncoming headlights.
Our faces show it. Our insides feel it.
Suddenly, the fabric of our daily lives was torn away in ways never before experienced: schools closed, businesses shuttered and working from home has become the new normal, for many.
And a concept our world never contemplated – social distancing- has become almost a law. Cities in lockdown, no hand shaking, no close contact.
In a world so social, we are locked down, sheltering in place. And for many, this could lead to a level of isolation where fear and anxiety can escalate.
"Fear is a darkroom where negatives develop."

-Usman B. Asif
Learn to Change, Learn to Grow
The only routine we have now is dealing with yet more uncertainty as the floodgates of fear endeavor to engulf us.
But it doesn't have to be this way. From this experience, we can learn new things, discover new ways to innovate and grow as we come together in new ways. As our world changes, we can learn to reinvent.
With love and compassion for ourselves and each other, we will move through these extremely challenging times as our ancestors have for centuries.
I know that right now, it seems unimaginable that we can get through this crisis – and triumph over it. But I know we have the strength and courage to do so.
I am so confident in everyone's ability to move forward that I am now offering my course, "Navigating Difficult Situations in the Workplace", free of charge. I developed this course for the workplace atmosphere, yet the same strategies that have proven successful in the workplace can transform your everyday life, too.
I've never before offered "Navigating Difficult Situations in the Workplace" completely free. Why should you enroll? Ask yourself these questions:
Does life feel like a battlefield?
Are you trying to handle challenging situations?
Do you need tools to resolve unproductive conflict with greater ease and confidence?
If you can relate, click here to access this in-depth course at no cost…
Many Have Transformed Adversity into Positivity
Nelson Mandela is an inspiration to all, having steadfastly devoted his entire life to social justice – even through years of horrific provocation and oppression. Perhaps we can all find motivation during these unprecedented times in Mandela's profoundly impactful quote:
"I learned that courage was not the absence of fear, but the triumph over it. The brave man is not he who does not feel afraid, but he who conquers that fear."
If we all gave in to adversity, no positive change would ever come about. Often we hear about white, cisgender privileged men who made world-changing innovations or breakthroughs. But here are three women who moved beyond adversity to make significant contributions to social change:
–Marie Curie. Born in Warsaw, Poland, in 1867, she suffered under Russian rule. Living in France, she was shunned as a foreigner and experienced discrimination as a woman.
In spite of these adversities, she changed the world with her discovery of radioactivity – and even launched cures for cancer. During WWI, she equipped ambulances with x-ray equipment – and even drove them to the front lines.
–Mary Seacole. She left Jamaica for Britain to serve as a nurse during the Crimean War, from 1853-56. Being of mixed race (Jamaican mother and Scottish father), she was accustomed to prejudice, and because of racism, was not accepted to serve as a nurse.
But she didn't give in – or give up. She founded the British Hotel where convalescing soldiers who had no support were given safe retreat from battle. She also tended to so many on the battlefield she earned the title "Mother Seacole."
– Marie Van Brittan Brown. Born in Queens in 1922, she experienced racism as a person of color. Working as a nurse and living in Queens, Marie wanted to feel more secure – she is credited with being the inventor of the first home security system and also the first closed circuit television.
In the face of adversity, these women all contributed to humanity. Let us remember their courage to help lift us up during these difficult times.
Take the First Step Away from Fear
We can't change what has already happened.
But we CAN change how we react and respond.
"Courage does not always roar. Sometimes courage is the quiet voice at the end of the day saying, 'I will try again tomorrow.'"

– Mary Anne Radmacher
My newly FREE course, "Navigating Difficult Situations in the Workplace," will show how, in the face of triggering, difficult situations, you can respond more effectively, aligned with your core values. Access it free right here.
This course won't make you immune to what's going on around you. It will show you how to develop the courage and capacity to successfully manage triggering challenges not only at work, but in every aspect of your life.