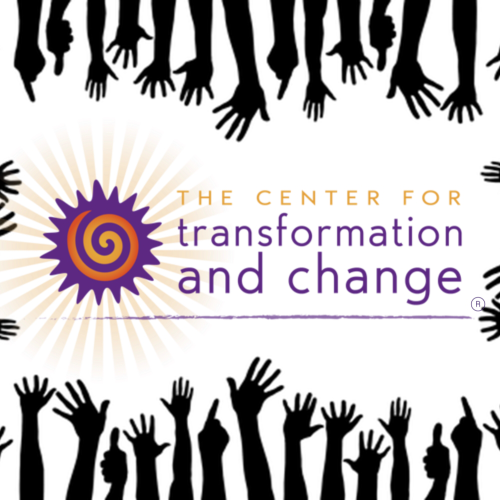 Diversity Workshops: Foundations for Meaningful Change or Just Fluff?
"I hate diversity workshops. Real change comes from having enough comfort to be really honest and say something very uncomfortable."

– Michelle Obama
This powerful quote by Michelle Obama illustrates that we needn't wait for mandatory training or once-a-year workshops to start tough conversations around diversity and inclusion in our organizations.
Indeed, real change is sparked when we are comfortable enough to get uncomfortable to engage in honest dialogue.
But starting the conversation is just the beginning…
Diversity Workshops – A Foundation for Change
For meaningful, sustainable change, delving into how we came to be a society of exclusion instead of inclusion provides a relevant base upon which we can learn how we were socialized with racist, classist, sexist, etc. stereotypes – and then to unlearn our triggered, often unconscious biased reactions.
Where our work as facilitators comes in is providing all employees the tools – and motivation – needed to make this an everyday reality. The goal is for folks to take what they learn in workshops & training sessions and use it on a daily basis to infuse EDI at every level of their organization.
We didn't just become someone with racist attitudes and other biases. We were taught by our parents, siblings, relatives, teachers and all those we met in our journey of life.
And by discovering how this happened – how we came to believe so totally in white privilege at the expense of shutting out the beauty and rewards of diversity – we obtain the knowledge that will enlighten us to interrupt our racist behaviors and those of others.
"Diversity is not about how we differ. Diversity is about embracing one another's uniqueness."

-Ola Joseph
Difficult, Triggering Situations Shut Down Productivity – and People
Facilitating authentic, constructive dialogue is a critical core competency for creating inclusive, socially just organizations.
Meetings, workshops and conversations about how to achieve inclusive excellence can become "difficult" when facilitators and participants feel "triggered" and experience intense, unexpected emotional reactions to the comments and actions of others.
For instance, in your organization, have you witnessed folks who:
• raise their voices and yell                                          • interrupt and control conversations
• dismiss or minimize comments of others              • make sarcastic or off-handed remarks
• exhibit controlling, manipulative behaviors           • exhibit self-righteous, condescending behaviors
These events are commonplace in businesses and organizations today.
What happens in a mismanaged triggering situation?
Unproductive situations go unaddressed – leaving the controlling, dominant and manipulative person feeling as if they're still in control.  And the marginalized folks? They continue to fear speaking up; they may see no worth in doing so or may have serious concerns about retaliation. Worse, their self-esteem – their self-worth – may suffer in the process.
Our triggered, unproductive reactions may shut down the conversation and result in significant misunderstanding, damaged relationships, and long-lasting unresolved conflict. Effectively navigating triggering moments is a critical cultural competency for creating sustainable organizational change.
Turn the Tide When You Manage Triggering Situations Effectively
Well-managed, triggering situations can result in greater understanding, communication, and human connection. Think of it as turning the tide – transforming unproductive conflict into opportunities to heal and grow.
When triggering situations are interrupted – and dialogue is created among employees asking why they feel triggered – the emotions they are feeling, ego-driven desires, unmet needs and biases, assumptions and expectations, for example – a shift occurs. And by continuing with effective workshops and training, the capacity and competence of all leaders and employees is deepened.
Don't Stop Thinking About Tomorrow
You've got the courage to be honest and say something uncomfortable.
That's great for right now, today. But what about the future?
Take that uncomfortable moment and turn it around – not just once, but in everyday situations. You can learn how to effectively avoid common pitfalls and traps that undermine learning and growth opportunities, then transfer that critical skill to daily interactions – and inspire others to do the same.
Keep your momentum going! I believe that all leaders, managers and employees must deepen their capacity to create more inclusive, equitable and socially just organizations. You can be the spark that accelerates your organization's capacity to live up to its vision.
Join me in my comprehensive, engaging virtual course to learn and practice proven approaches and techniques to design and facilitate workshops that move people from denial and complacency to inspired action: https://drkathyobear.com/facilitationcourse/
My vision is for you to deepen your capacity to design and facilitate meaningful, productive workshops on equity, inclusion, and social justice that motivate and skill-up all employees and leaders to consistently do their part to achieve strategic organizational goals.
"Our glorious diversity—our diversities of faiths and colors and creeds—that is not a threat to who we are, it makes us who we are."

-Michelle Obama
Before you go…Need an awesome free resource you can access right now to help you navigate these trying times?
Register for my online training "Navigating Difficult Situations" – offered for the first time at NO COST to you, for a limited time! Access it right here!