Sponsor Your Own Book Club This Summer!!!
But I'm NOT Racist!
Tool for Well-Meaning Whites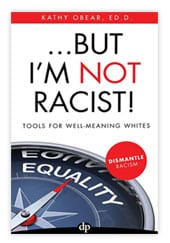 I have created a resource for you to use to host a book club with my book But I'm Not Racist
Sign Up to receive a FREE guide to support your own book club
A book club as well as other white affinity spaces can be a source of support for whites to deepen our capacity and courage to challenge, examine, and unlearn racist attitudes. They can also change our behaviors to be far more effective partners in dismantling racism and white supremacy in organizations and in society.

This guide has many of the questions and prompts I used in a pilot Virtual Book Club in May 2017.
About The Author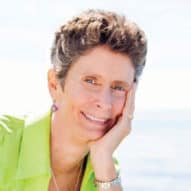 Kathy OBEAR , E.D.D.
Kathy Obear, Ed.D., grew up in mostly all white neighborhoods and schools without realizing how much she absorbed the racist messages of that time. For the first 40 years of her life she believed she was doing her part to create a better world. And then everything changed when she was given very clear feedback that started her on the journey to realize how often she reacted out of the racist attitudes and biases she still held onto.
Kathy has been speaking and training about racism and creating inclusive organizations for over 30 years. As a trainer, consultant, speaker, and coach, she has supported and challenged individuals to lead from where they are and dismantle racist dynamics and practices in themselves and in their organizations.
As Co-Founder and Faculty of the Social Justice Training Institute (SJTI) she continues to develop and inspire the next generations of change agents to speak their truth to power and stand up with courage to create the world they envision. As she facilitates white caucuses at SJTI and in other organizations, she creates the space for whites to heal from the racist and white supremacist messages they were taught and develop the tools to effectively partner with people of color and other whites to create racial justice.
If you are interested in learning more about her speaking events, webinars, individual and group coaching, and training seminars, contact her at www.drkathyobear.com/contact. Kathy lives with her wife of over 30 years and the two amazing kitty muses who helped her complete this book!
Sign Up to receive a FREE guide to
support your own book club